Green Initiatives
Solutions Documentation Services believes that we have a corporate and personal responsibility to be good stewards of the resources that are so plentiful in our world. As such, we choose to partner with vendors who have specific Green programs to help protect our environment. Solutions Documentation Services has internal programs as well, including paper and cardboard recycling in all offices and warehouses. Our service and supply team takes great care to recycle used toner bottles, used parts, and components.
Our Solutions ranging from zero wastage solutions to recycle a feeder to equipment has erned us a reputation of creating new benchmarks in this intense ever evolving office automation industry.
Our association with earthsense and Attero recycling programs has helped us putting environment first for all our new endeavours.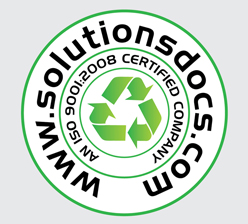 © Copyright 2017 Solutions Documentation Services. - All rights reserved MakemyDesigns.com